Regular price
$124.95 USD
Regular price
Sale price
$124.95 USD
Unit price
per
Sale
Sold out
OUR PRODUCTS ARE GUARANTEED FOR LIFE...PERIOD 
MARS SOLAR PRODUCTS - DESIGNED AND ENGINEERED FOR OUTER SPACE...BUT NOW THEY ARE AVAILABLE HERE ON EARTH - 
Introducing the Mars V2.0 Lander Portable Solar Tripod. Designed to hold the Mars V2.0 Solar Mount (Not Included) with up to 250W of panels or 40lbs, it's the strongest mount available and the perfect PORTABLE solution for camping, off-grid cabins, RV's, and tiny houses.      
FEATURES-   
- Professional quality heavy-duty components
- Fits any size/brand of panels (up to 250W or 40lbs)
- Assembled height 36"
- Rugged zinc plated steel construction
- Easily secured to ground with tent stakes
- Accepts any rail mounting system or DIY (predrilled for standard L-foot brackets)
- Advanced design is strong and looks great
- Full 360° rotation
- Heavy duty hardware is built to last
- Fast, simple assembly (only 1 tool required)
- 24/7 Quick response technical support
In the real world very few homes have roofs that are actually at the right heading or the correct pitch to have an effective and efficient solar array. Same can be said for RV's and tiny houses. I personally own an RV and use it often, and I prefer my RV parked in the shade and my solar panels in the sun. This is where portable mounting system has the advantage. They can be setup in full sun and easily adjusted for heading (azimuth) and angle (elevation). Proper adjustment based on the seasonal tilt of the sun can maximize the solar exposure to the panels and the efficiency of the array by as much as 10%. With the new Mars Lander coupled with the Mars V2.0 Solar Mount, adjustment is simple with the built in visible elevation protractor. Any angle between 20-65° is fast, secure, and easy. The Mars Lander comes with a 2"OD mast ready to accommodate the Mars V2.0 Solar Mount all rail mounting systems including Unirac, Renogy, Ironridge, or save some money and build your own rails from aluminum angle. 
Since there are dozens of panel sizes available on the market, SOLAR PANELS, MOUNTING RAILS, AND MOUNT ARE NOT INCLUDED IN THIS KIT.          
WHAT'S IN THE BOX - THE MARS LANDER PORTABLE SOLAR TRIPOD INCLUDES:    
(1) MARS LANDER TRIPOD    
(1) 24" LONG - 2"OD MAST       
(24/7) TECH SUPPORT
Share
View full details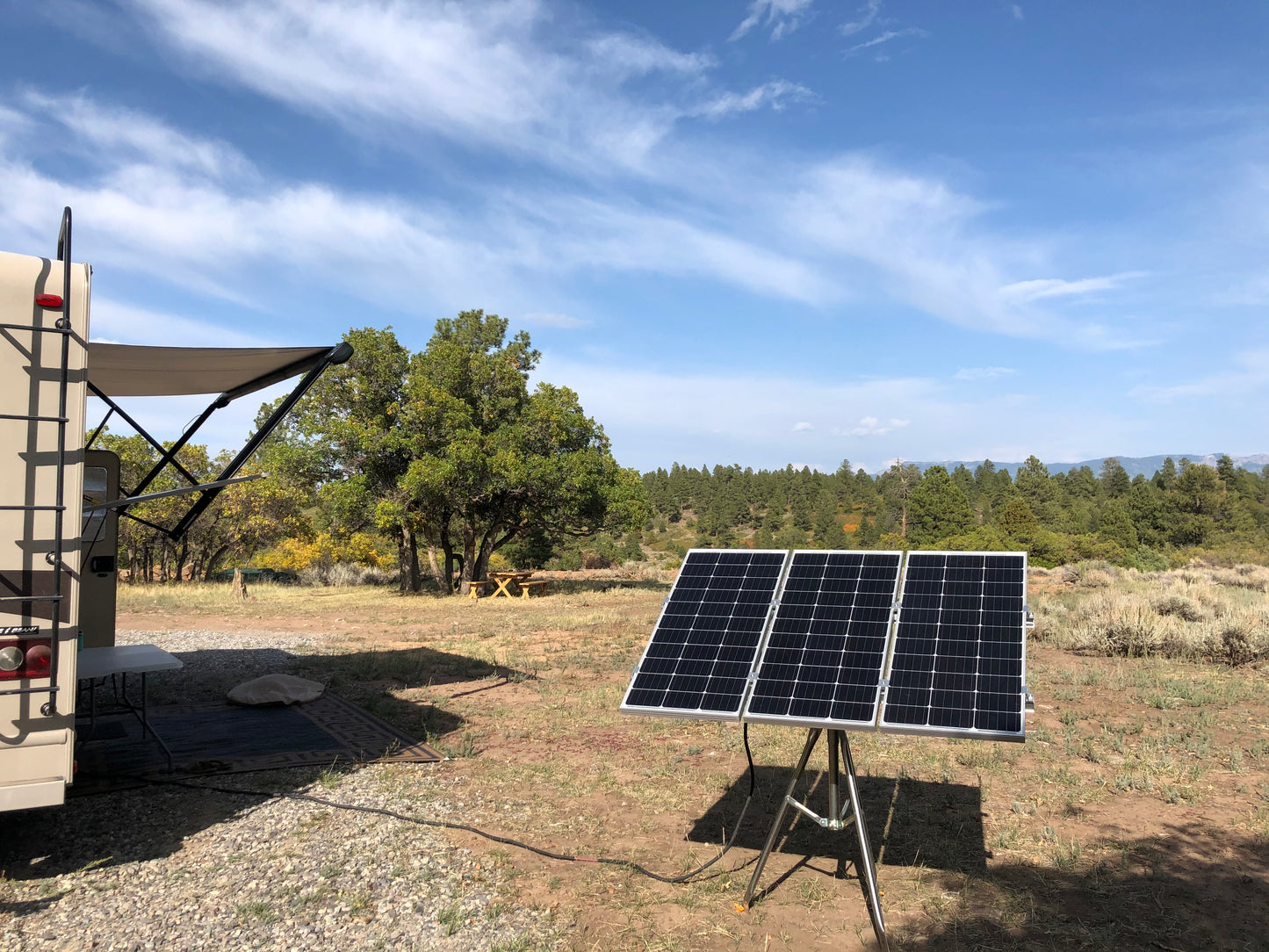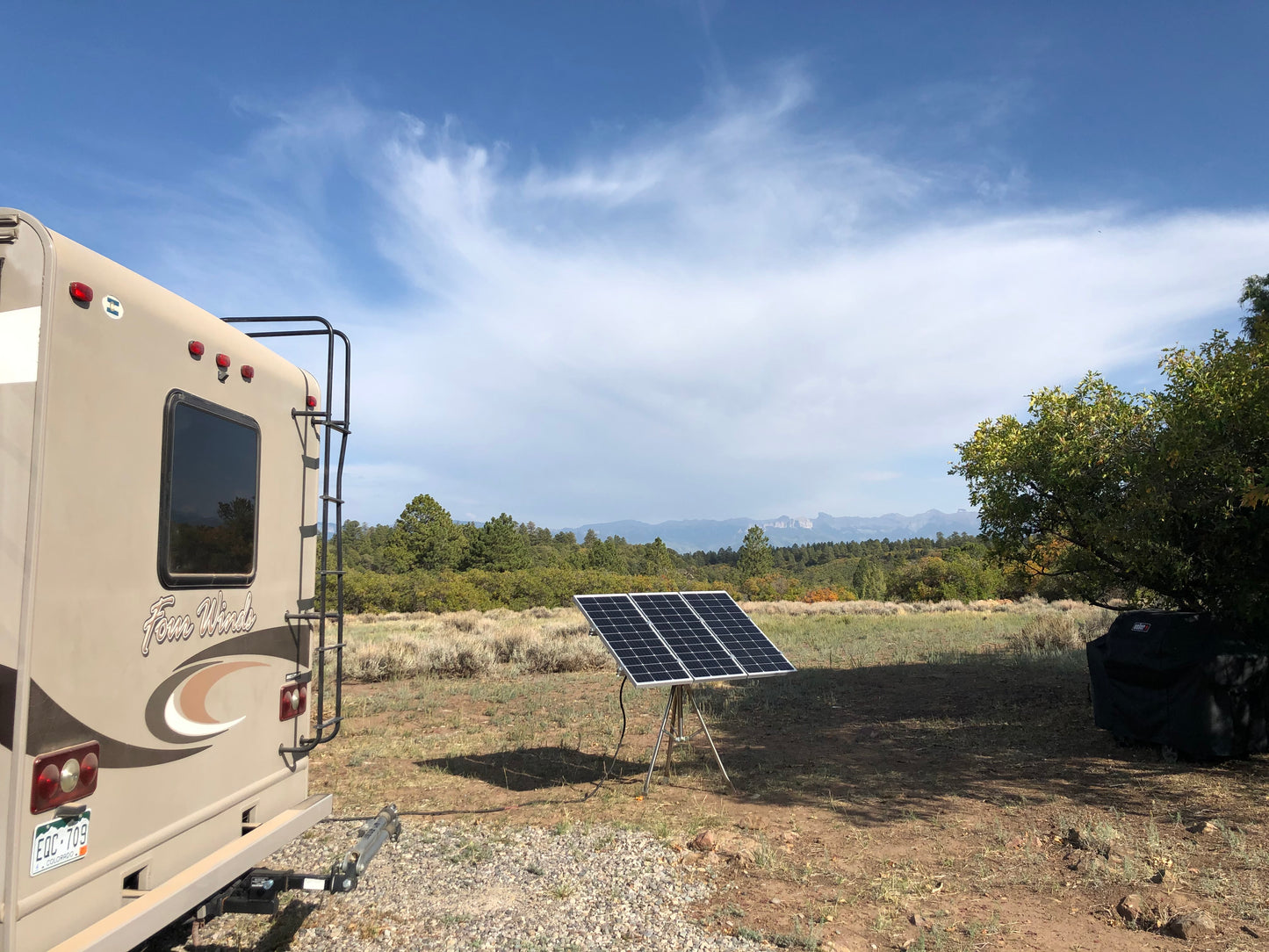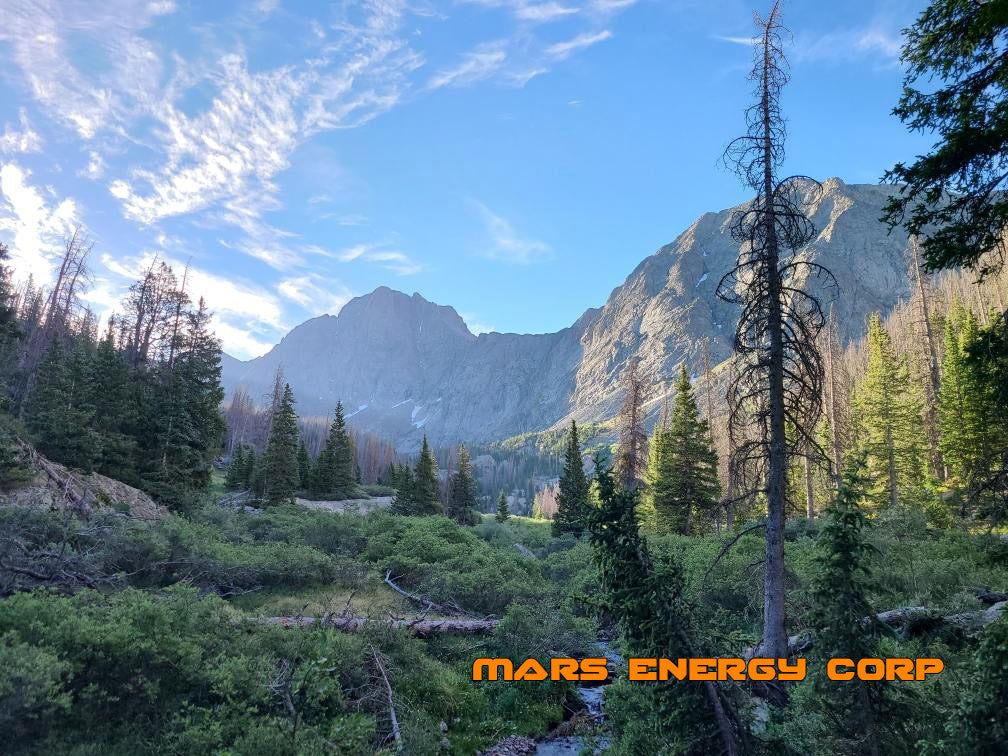 Made in Colorado, USA
Our products are proudly designed and assembled in Colorful Colorado. Your purchase from Mars Solar is a lot like buying from your neighborhood corner store. Not only are you supporting our family, but you're also supporting other, extraordinarily hard-working small businesses and their families... 
Guaranteed for life...Period

Why buy from us? Our products are sold all over the world and trusted by individuals, businesses, landowners, military, local governments and counties all over the USA. Your solar panels are rated for 20+ years, shouldn't your solar mount give you the same lifespan?

Hassle-Free Support

Our goal is to deliver the best possible solar products to our customers and do it with a smile. Our number one priority is our customers so feel free to let us know how we are doing.

email us anytime at mars.solar@gmx.com